Zuza Banasińska
Artist in Residence
'Il Nuovo Grand Tour', French Institute in Italy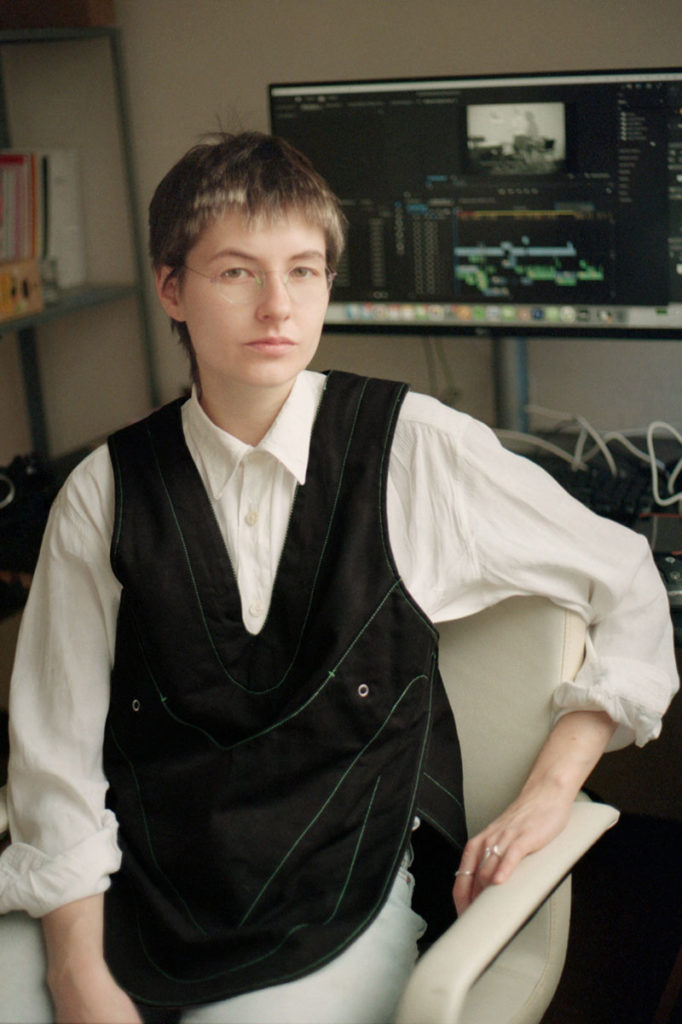 In partnership with the Institute of France in Italy's 'Il Nuovo Grand Tour' program, we are pleased to host Polish visual artist Zuza Banasińska.
Zuza's essay films and installations utilize video, game engines, sound and sculpture to animate spectral realities sedimented within archives. The subsequent works create complex ecosystems that challenge unitary notions of identity, gender, and representation.
They studied at the Academy of Fine Arts in Cracow, at the Universität der Künste in Berlin in the class of Hito Steyerl, and at the Sandberg Instituut in Amsterdam. Their works have been shown in such spaces as the U-Jazdowski CCA in Warsaw, "Dům Umění Mesta Brna" in Czech Republic, "Blindside" in Melbourne, among others. Their work is currently supported by the Netherlands Film Fund and Stimuleringsfonds. It is distributed by EYE Filmmuseum.
Il Nuovo Grand Tour is an initiative of the the Insititute of France in Italy. The program provides opportunities for fifty young European artists, from all disciplines, to carry out research and development residencies in Italy. The project evolved from a desire to imagine what a contemporary version of the historic grand tour might achieve. Il Nuovo Grand Tour aims to promote cultural understanding and dialogue across borders whilst providing inspirational experiences for young artists.
Artist website: zuzabanasinska.com