Neil Luck
Composer in Residence
Neil Luck has been awarded the Andrew Mangold music residency at Casa Mahler open call. He will attend our Spring 2024 residency session. Neil introduces his ambitions for the residency in a short text below.
His work explores the pathos and interaction between live performance and multimedia, attempting to frame the act of music making as something curious, or weird, or useful, or spectacular in and of itself. Neil's work takes a range of forms from music-theatre, to concert works, radio, public projects and recordings. The results are often deeply collaborative, either with artists, choreographers, researchers and other specialists, or publicly engaged in some way.
Neil is the founder and director of the music-theatre ensemble ARCO, and a co-founder of artist cooperative squib-box. He performs with artist Jennifer Walshe in the duo WACK. Independently, he has also worked with and written for people and ensembles across Europe, and presented work at music venues, festivals, and galleries internationally including the ICA, Whitechapel Gallery, MATA Festival (NYC), Tate Britain, Tate Modern, BBC Proms, Palais de Tokyo (Paris), in Vilnius and Aarhus Capital of Culture festivals, and the Tokyo Experimental Festival. His music has been released on several labels including Entr'acte, Nonclassical, Accidental Records, and squib-box.
Artist website: neilluck.com
Musarc performing PA, Palais de Tokyo, Paris. Photo: Cecile Mella.
Neil Luck, Mimi Doulton, and Ensemble Ascolta performing Five English Folk Songs, Theaterhaus, Stuttgart. Photo: Philipp Henkel
Three Votive Mysteries performed by Musarc and the Gran Complesso Bandistico Città di Crispiano, in Taranto, Italy. Photo: Gabriele Fanelli
ARCO performing Live Guy Dead Guy, Cafe Oto, London. Photo: Dimitri Djuric
Regretfully Yours, Ongoing. LCMF Orchestra, conducted by Jack Sheen. Photo: Ilma Vysniauskaite
Neil writes; "I will use the residency to develop a project centred around experimental approaches to group listening, sensing, performing, and walking in rural, or semi-rural areas. I am at an early stage of developing a body of exercises, instructions, and performance strategies for participatory audiences (non-specialised) which are taught, practiced, and explored whilst on walks within nature.
Specifically intended as a sustainable practice, non-technological, and ecologically-aware these walks and tasks are not simply listening experiences, but are designed as critically informed performative excursions into natural environments, to foster a heightened awareness in the participants of their surroundings, their senses, and each other.
I am also interested in the concept of resilient performance practices; those which require little external or institutional infrastructure to be realised, and which can operate away from an electrical source. I see my interests in these regards as chiming with the late Romantic concept of the Sublime; the awesome, unknowable, divine properties and potentials of nature. For the Romantics, and not least Gustav Mahler, the interest in the pastoral and sublime in music was in part a reaction to encroaching industrialisation in Europe. For me, these interests are catalysed specifically by both an encroachment of climate change, and the ubiquity of digital technologies.
These questions represent significant shifts in my practice compared to past work, and so in this respect the Andrew Mangold music residency at Casa Mahler will offer a significant period of focussed time to develop the practice, responding to locations and opportunities around Spoleto, in a forward thinking direction and in dialogue with peers at the Studios."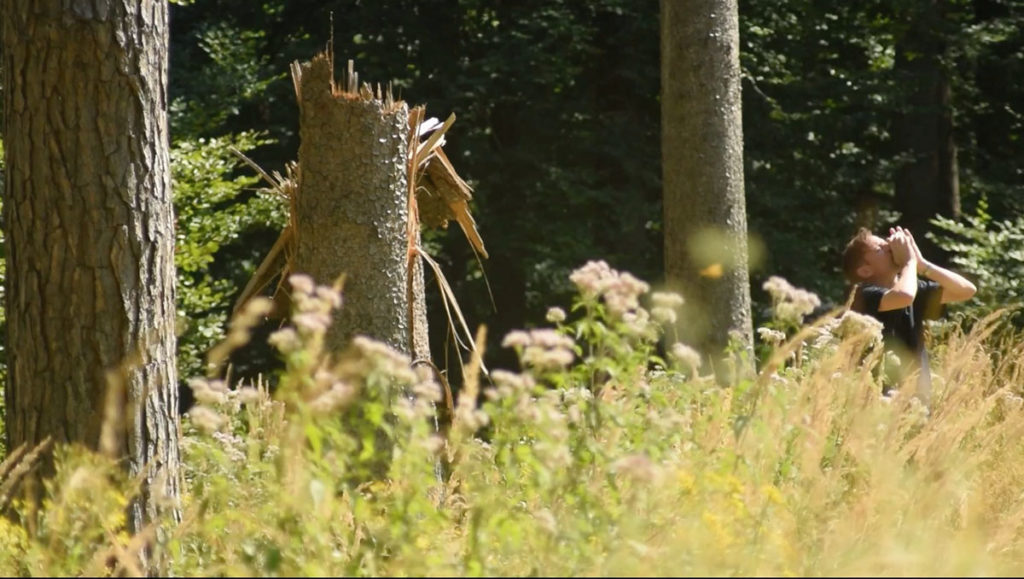 Andrew Mangold music residency at Casa Mahler
An Open Call for a musician or composer to develop their practice in the context of the Mahler & LeWitt Studios in Spoleto. The residency is organised in memory of composer Andrew Mangold (1971-2021). Classically trained at the Manhattan School of Music, New York City, and the University of Music and Performing Arts Vienna, Mangold was a multi-instrumentalist who composed extensively, from orchestra to solo piano. His work was particularly informed by his love of poetry and the work of Shostakovich. Latterly, playing guitar and on vocals, he composed songs and wrote lyrics for his bands The Pet Goats and Berufskleidung. Their work was inspired by the Hamburger Schule and Proto-punk movements, incorporating Noise and Post-rock elements. The opportunity is open to emerging and early career artists, in all genres, whose work pushes the boundaries of contemporary music and speaks to the most pressing issues of our era.
The awardee will work from the music room in Casa Mahler, which has an extensive collection of music and a baby grand Steinway. The piano belonged to Anna Mahler's mother, Alma Mahler. Anna's portrait busts of reputed musicians, composers and conductors, including her father Gustav Mahler, Otto Klemperer, and Arnold Schoenberg, decorate the music room. Previous composers in residence at the Mahler & LeWit Studios include Duval Timothy, Cevanne Horrocks-Hopayian and James Cave.
The selection committee for the Open Call includes former Mahler & LeWitt Studios resident Dom Bouffard, a composer and performer working primarily with electric guitar, and Mathias Kawinek, former band member of Berufskleidung.
The residency is supported by Carol LeWitt in memory of musician and singer Andrew Mangold.