Maïté Ouceni
Textile Designer and Dyer in Residence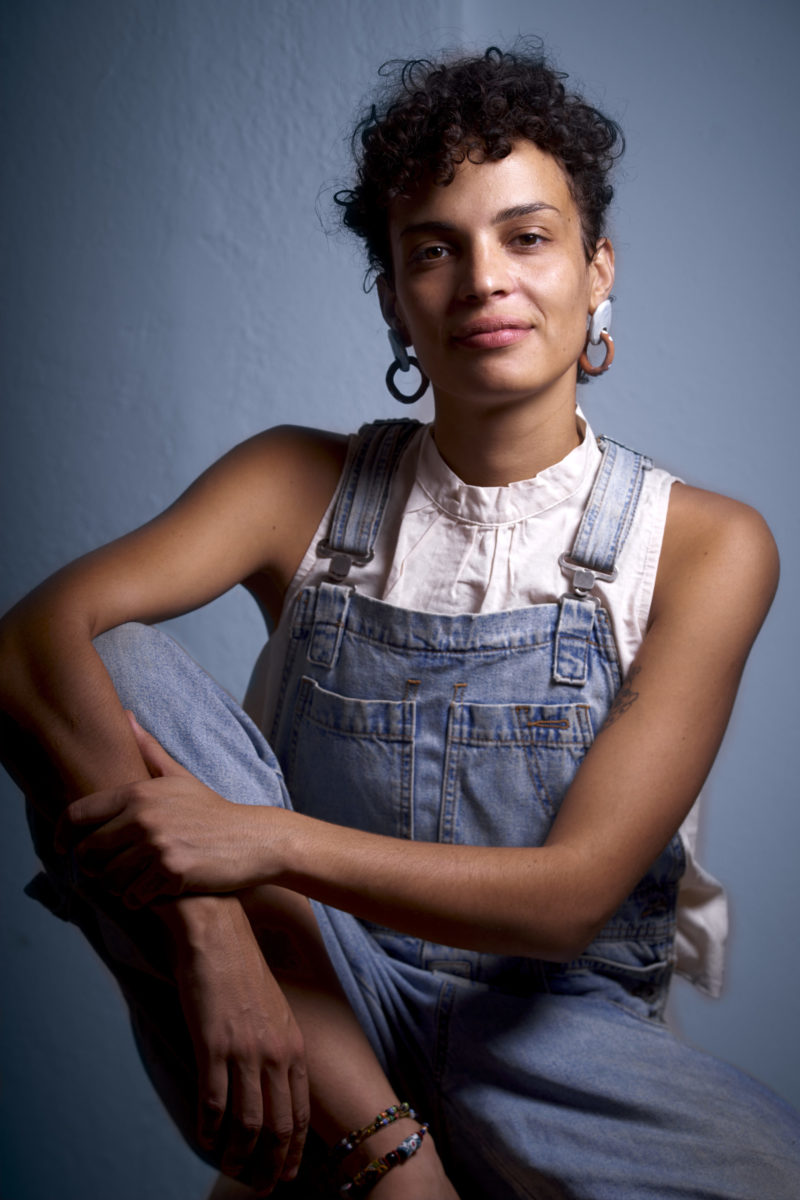 In partnership with the Ethical Fashion Initiative and Fondazione Carla Fendi, we welcome Maïté Oucéni to our summer residency session, a French textile designer and dyer currently living and working in Italy and previously in Mali. Oucéni's work, which includes experimental design and sculpture as well as the development of functional objects, combines traditional and contemporary eco-sustainable techniques — focussing, in particular, on natural dyeing methods using plants and minerals. Describing her practice she says, "My work take inspiration from the natural environment — not only in terms of its forms, but also the functioning of ecological systems. This idea of bio-inspiration has a sustainable ambition at its core: to innovate technologically and economically, creating a positive impact on the environment. Such initiatives have a name: biomimicry. It is an approach which brings ecological issues and commitments into the heart of my creative processes and influences my choice of materials. I will never stop asking myself — how will my chemistry fit with the rest of the living?"
In 2020 in Bamako, Mali, with the mentorship of the Ethical Fashion Initiative Design Accelerator, Oucéni set up Maöta Studio, a community of artisans developing natural dyes and sustainable textile designs using traditional Malian methods with modern approaches, aiming to have a positive impact on people and the planet. The studio has a vision is to democratise and preserve different forms of traditional know-hows threatened in West Africa and accelerate the transition to a positive fashion industry in harmony with people and the planet. Due to security and political issues in Mali, Maöta Studios projects are currently suspended.
Recent biomorphic sculptures by Oucéni draw together her varied experimental design practices. They incorporate a variety of textiles and techniques — silk, natural dyeing materials, kapok, hemp strings, metallic threads and mineral powders — with digital techniques (3D modelling and printing).
In Spoleto, Oucéni will have the opportunity to develop her practice in the context of the Mahler & LeWitt Studios Materia program, a three year project which aims to map, with a macro lens, histories of material extraction in the Valle delle Umbria: their use as resources, influence on cultural production, and how these histories can inform our relationship with local geographies today. Working with the Ethical Fashion Initiative and Fondazione Carla Fendi, she will also benefit from a series of studio visits and networking opportunities.
Oucéni's residency is supported by funds from the Premio Carla Fendi, awarded to Carol LeWitt and Marina Mahler in 2021 by Fondazione Carla Fendi.