Flora Yin Wong
Artist in Residence with 'the SHED'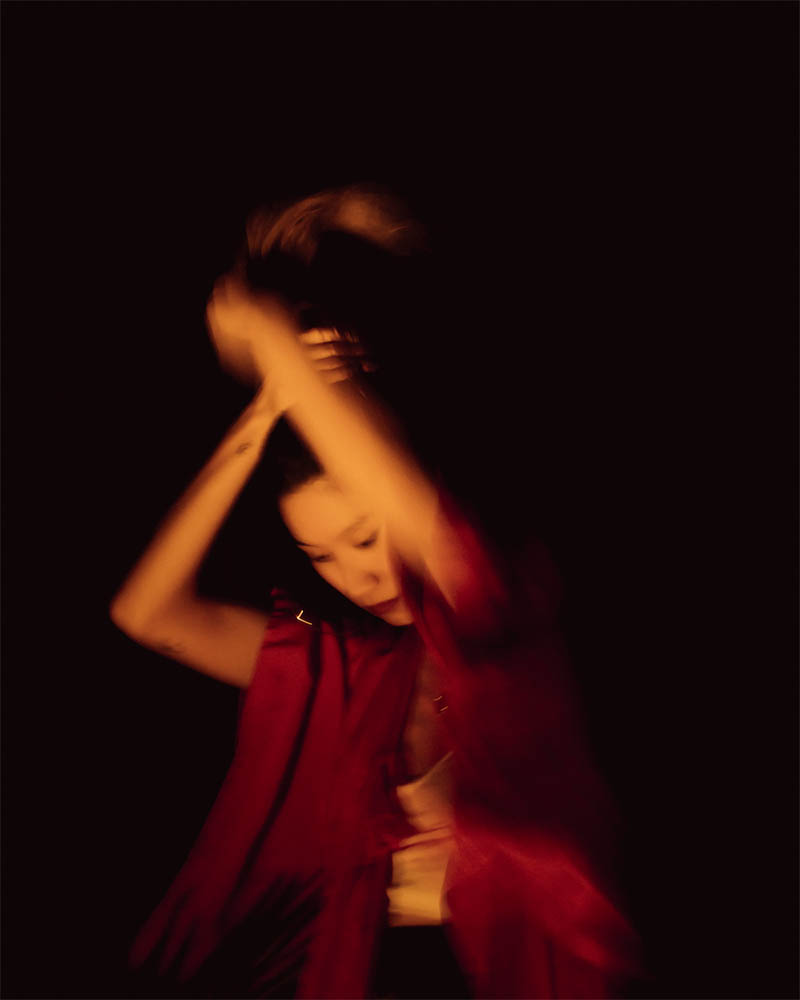 Artist website:
Bandcamp / Soundcloud
Visit 'the SHED'
Flora Yin Wong, London-born of Chinese and Malaysian heritage, is an experimental sound artist and writer whose work combines field recordings and traditional early instruments – such as singing bowls, yangqin and kemence – with electronic processing and software, as well as text-based storytelling and abstraction. She has been awarded our open call opportunity in collaboration with Michelangelo Miccolis and 'the SHED' at Shedhalle. In October 2021, Flora will spend a month in residence at the Mahler & LeWitt Studios, during which time she will participate in 'the SHED', an online residency space on the Shedhalle website programmed by Miccolis. 'the SHED' is conceived as a virtual greenroom and invites artists to share real-time, process-focussed aspects of performance practice in a digital environment. Read more about 'the SHED' here.
Flora's work explores modern mythologies, memory, religion and their associated paradoxes – themes which are unpacked in her forthcoming book Liturgy, published by Primary Information. Describing her ambitions for the residency she says: "I am intrigued by local mythology. For example, Pontianus of Spoleto and the lore that is tied to his story – how in 1703, on his feast day, a series of earthquakes affected the entire region, but, owing to his protection, there were no deaths in Spoleto. I am interested in exploring these kinds of strange, moving tales and how they transcend modern life. I want to develop a multi-disciplinary performance project using binaural or quadrophonic sound, movement, set design and light, about faith in a time of global strife."
In October 2020, Flora's debut album Holy Palm was released on Manchester-based 'Modern Love' as a double LP vinyl, featuring two long-length soundpieces. Prior to that, she had worked with multi-disciplinary Berlin label PAN (Mark Leckey, Florian Hecker, Alexandra Domanovic) on their 'mono no aware' album – based around the impermanence of all things. Her tape EP City God, was inspired by the Daoist tradition of tutelary deities and the afterlife, using distorted sounds from temples she recorded in Hong Kong and China.
She has performed internationally including at MUTEK in Peru, Buenos Aires, and Montreal, New York's ISSUE Project Room, The Volksbühne Theatre in Berlin, The V&A Museum, Somerset House, Round Chapel, King's Place, and Cafe OTO in London, and across Japan (SOTO in Kyoto, WWWB in Tokyo). She has appeared on broadcasting platforms such as NTS Live, Know Wave, Rinse FM, BBC Radio 3 and 6, and Boiler Room.
Her writing has been published by Monocle, AnOther Magazine, TANK, Magnum Photos and Dazed & Confused. She has written three fiction pieces for Somesuch & Co.
Forthcoming projects include a collaboration on a score with Italian choreographer and dancer Annamaria Ajmone, an associate artist of the Triennale Milano Teatro, Milan, and she is developing a sound piece for a video by Korean artist Lee Ufan.
Recent gallery commissions include Grundy Art Gallery and Somerset House Studios 'Ubi Sunt' in collaboration with Tokyo-based artist Go Watanabe (both 2020). She was guest curator of a Friday Late at the Victoria & Albert Museum, London, 'Sonic Boom' (2019).