Mary Manning
Artist in Residence
Photographer Mary Manning (b. 1972, Alton, Illinois) joined us in Spoleto for our 2022 summer residency session. Their work models a method of close looking in carefully arranged juxtapositions of 35mm analog prints. Taking familiar objects and scenes as their subject matter, Manning's photos picture people, nature, the street, and everything in between. Conceptualizing "paying attention as a practice of being alive," the artist insists on the importance and meaning of quiet moments and humdrum things.
Describing their residency Mary said, "One of my goals in Spoleto was to make a book that will become a long rambling poem of work from the last decade. A freeing up from familiar images carried out in the midst of adding to the overall assemblage – to build a tableaux that will show my preoccupation with looking and collecting."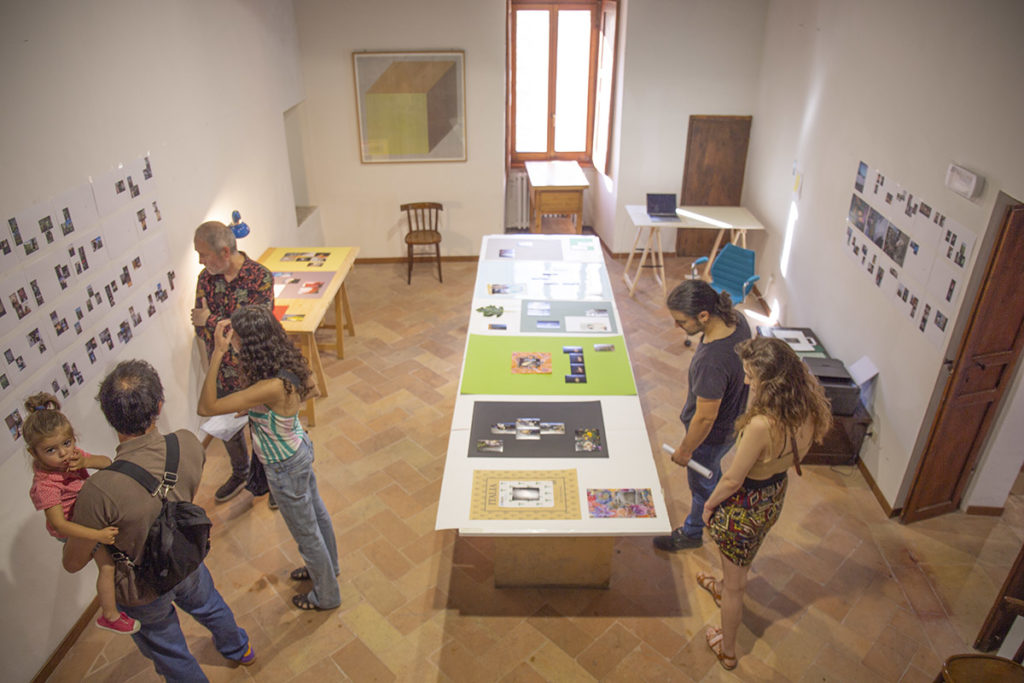 In Manning's work prints are often paired with saved mementos such as insect parts, a restaurant napkin, or a plastic bag. The works exemplify both photography and looking as acts of care, tenderly drawing our attention to modest but remarkable moments.
Their work has been exhibited in solo exhibitions at Canada, New York; Sibling (née Little Sister), Toronto; and Cleopatra's, Brooklyn. In 2022, they curated 'Looking Back: The 12th White Columns Annual' at White Columns, New York. Manning received their BA in 1994 from Southern Illinois University in Carbondale, IL.